The powerful September New Moon is a promise of abundance, grace and ease in manifesting and other "goodies" for those who have worked tirelessly this past year. Even for the slackers among us, there are blessings to be had!
Write this new moon check with faith and humility, grace and granduar. You have awakened to who you really are, embraced that soul and are finally ready to be seen - and to see, acknowledge and receive the joyous good that surrounds you.
ARE YOU READY?
Time to write your September 2018 NEW MOON CHECK For Abundance!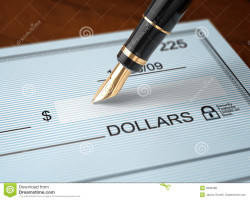 Instructions for your New Moon Check For Abundance
September 2018!
Blank check- leave check in checkbook
Do NOT fill out the date (but you can register the check to keep track)
Pay to the order of: Your Name
$ Pay in Full
On the next line write again PAY in Full!
on Memo Line: Give Thanks!
Signed: The Universal Law of Abundance!
Leave your new moon check in a window to receive the powerful rays of this new moon, bringing blessings and light to your intentions.
In the morning, remove your check from the checkbook and place in your treasured space.
Thank you so much for reading this post and visiting Your Spiritual Garden.
May your blessings flow as your garden grows!
Peace and love
Michelle